As usual, the Dior show was a whimsical, theatrical adventure, that leaves you wanting more! John Galliano really should receive some sort of award, and if his couture designing days ever come to an end he will have
no
problem getting a job as a costume designer.
Anyway, here are my favourite designs from this year's show.
Gorgeous. And it's pretty awesome that Amber Valletta (old-school supermodel) is modelling this one.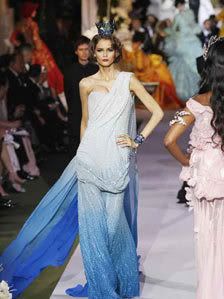 I also love this model. Flavia De Oliveira. She's a rising star, that one.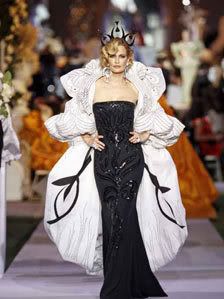 I really like it how this model has a little more curve to her body than the others.

Show-stopping.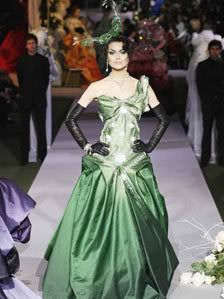 I adore the colour of this absolute masterpiece. It reminds of a snake. A very chic snake, or course.
Unfortunately, this will be the only Haute Couture post this time around. I thought I'd show this collection because it was particularly stunning.
Check out the rest of Haute Couture A/W o7 at
HarpersBazaar.com.au
Catch.
*Romany*
[photos courtesy of
harpersbazaar.com.au
]